YOUR HOME FOR GENUINE SPANISH CLEANING PRODUCTS IN THE UK

Wax Melts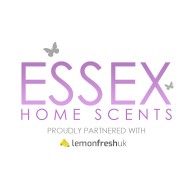 Do you love the gorgeous fragrances of wax melts filling your room or even your whole house? You will not be disappointed with our superb range of outstanding wax melts designed to infuse your home with absolute bliss.
Our wax melts are handmade by a local company in Essex for whom we have partnered with to provide you an unrivalled range of quality 'inspired by' wax melt fragrances. Our wax melts work best with traditional tea light burners but can also be used on electric/plug in wax melt burners too.
Check out our fantastic 'inspired by' range of wax melts today.
---
There are no products to list in this category.