YOUR HOME FOR GENUINE SPANISH CLEANING PRODUCTS IN THE UK

Dobla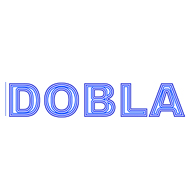 Dobla offer a range of luxury floor cleaning products. Dobla is a Spanish brand manufactured by the same company as 3 witches. Dobla can often be found in the Canary Islands and is used not just as a concentrated and powerful cleaning agent, but additionally a luxury floor cleaning infused with unique and beautiful fragrance which lingers for ages.
EXPRESS 48 HOUR DELIVERY AS STANDARD (MON-FRI) ONLY £4.95.

---
Showing 1 to 2 of 2 (1 Pages)
NOW ACCEPTING NEW APPLICATIONS FOR TRADE CUSTOMERS. CLICK HERE FOR OUR WHOLESALE DEPARTMENT.