YOUR HOME FOR GENUINE SPANISH CLEANING PRODUCTS IN THE UK
Asevi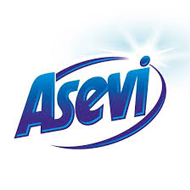 Asevi is a Spanish brand specialising in a wide range of cleaning products. Their signature cleaning products include the beautiful floor cleaners (pink, blue, yellow and blue). Additionally Asevi manufacture surface cleaners, bathroom cleaners and disinfectants and washing detergents and softeners.
Take a look at the range of Asevi products stocked right here in the UK by Lemon Fresh UK.
EXPRESS 48 HOUR DELIVERY AS STANDARD (MON-FRI) ONLY £5.99.

---
Showing 1 to 47 of 47 (1 Pages)