LEMON FRESH UK LTD OFFER A WIDE RANGE OF SPANISH HYGIENE AND SPANISH CLEANING PRODUCTS. 48 HOUR DELIVERY AS STANDARD (MON-FRI)
COVID-19 (CORONAVIRUS) - OUR LATEST STATEMENT: CLICK HERE

Kiriko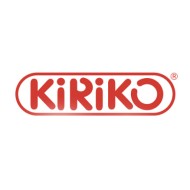 Founded in 1965 by Dimas Sánchez, Kiriko has evolved year after year to be a leading Spanish brand for cleaning products and a handful of bathroom products. Kiriko the company continues to be a family company which is modern and efficient with headquarters in Pedro Muñoz. The brand is aimed at providing outstanding cleaning, with unique and rememberable fragrances, whilst being the best value for money. Lemon Fresh UK Ltd are proud to have partnered with Kiriko to stock a range of their products.

---
Showing 1 to 33 of 33 (1 Pages)
ARE YOU A BUSINESS? CLICK HERE FOR OUR WHOLESALE DEPARTMENT.