YOUR NUMBER ONE CHOICE FOR SPANISH CLEANING PRODUCTS IN THE UK
48 HOUR DELIVERY (MON - FRI) AS STANDARD FOR ONLY £4.95!
Skin Care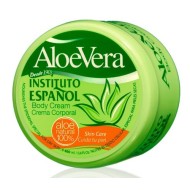 Are you looking for amazing skin care products? At Lemon Fresh UK we have some amazing skin care products, designed to make you feel and look amazing. Our skin care products are imported directly from sunny Spain and we sell them exclusively in the UK.
Take a look at our skin care products here.
EXPRESS 48 HOUR DELIVERY AS STANDARD (MON-FRI) ONLY £4.95.

---
Showing 1 to 58 of 58 (1 Pages)
NOW ACCEPTING NEW APPLICATIONS FOR TRADE CUSTOMERS. CLICK HERE FOR OUR WHOLESALE DEPARTMENT.