YOUR NUMBER ONE CHOICE FOR SPANISH CLEANING PRODUCTS IN THE UK
48 HOUR DELIVERY (MON - FRI) AS STANDARD FOR ONLY £4.95!
Amalfi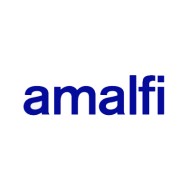 The Amalfi brand is a well known Spanish brand of bathing products known across the whole of Spain for its quality and value. This brand is often supplied in larger than normal containers but for reasonable prices and is a strong family favourite brand for bath time and daily care. With a range of hand soaps, designed for clean and pure care for the skin and other quality bath products like shower gels, shampoos and conditioners; Amalfi is the brand that is a go to for many families in Spain.
---
Showing 1 to 10 of 10 (1 Pages)
NOW ACCEPTING NEW APPLICATIONS FOR TRADE CUSTOMERS. CLICK HERE FOR OUR WHOLESALE DEPARTMENT.