GENUINE NENUCO PRODUCTS EXCLUSIVELY AT LEMON FRESH UK.

EXPRESS

48 HOUR DELIVERY AVAILABLE!
Denenes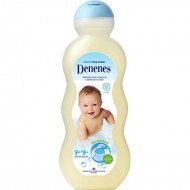 Denenes products are very special. Made in Spain, the denenes range of products are very popular and have a unique fragrance to them in which you will fall in love with.
At Lemon Fresh UK our denenes products are sourced directly from Spain and sold in the UK. We aim to provide denenes products for the very best UK prices, all backed up with the fantastic speedy service you have come to expect with us.
We offer standard UK delivery for £2.95 or Express 48 hour UK delivery for just £5.50.
Orders over £80 qualify for FREE UK 48 Hour Express Delivery (Mainland only).

---
There are no products to list in this category.
LOOKING TO BUY PER BOX? CLICK HERE FOR OUR WHOLESALE DEPARTMENT.