YOUR HOME FOR GENUINE SPANISH CLEANING PRODUCTS IN THE UK
La Salud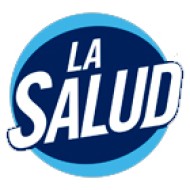 La Salud translates in English to 'Health'. That is because La Salud is a brand devoted to ensuring that products provide the health and wellbeing benefits associated with a clean home, body and mind. They specialise in a wide range of Spanish cleaning products as well as the Queray range of cosmetic products.
At Lemon Fresh UK we are proud to partner with La Salud and provide their gorgeous cleaning products, right here in the UK.
EXPRESS 2-3 DAY DELIVERY (MON-FRI) ONLY £5.99.
Orders placed before 11am (Monday - Friday) will be dispatched the same day. If ordering after 11am, the order will be dispatched the next working day.
---
There are no products to list in this category.