YOUR HOME FOR GENUINE SPANISH CLEANING PRODUCTS IN THE UK

Brumol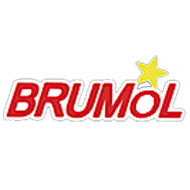 Brumol is a famous Spanish brand in Spain and specialise in a range of unique floor cleaners and degreaser products suitable for both domestic and industrial settings. Brumol is infused with unique fragrances which makes cleaning smell amazing.
EXPRESS 48 HOUR DELIVERY AS STANDARD (MON-FRI) ONLY £4.95.

---
Showing 1 to 10 of 10 (1 Pages)
NOW ACCEPTING NEW APPLICATIONS FOR TRADE CUSTOMERS. CLICK HERE FOR OUR WHOLESALE DEPARTMENT.