YOUR HOME FOR GENUINE SPANISH CLEANING PRODUCTS IN THE UK
Heno de Pravia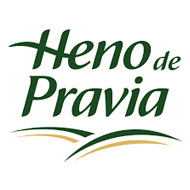 At Lemon Fresh UK we stock a wide range of the popular Heno de Pravia products. Heno de Pravia is a brand in Spain and at Lemon Fresh UK we have worked hard to bring this to the UK. Imported from Spain, Heno de Pravia is now available to buy at Lemon Fresh UK. Shop our Heno de Pravia now.
EXPRESS 2-3 DAY DELIVERY (MON-FRI) ONLY £5.99.
Orders placed before 11am (Monday - Friday) will be dispatched the same day. If ordering after 11am, the order will be dispatched the next working day.
---
Showing 1 to 6 of 6 (1 Pages)