YOUR HOME FOR GENUINE SPANISH CLEANING PRODUCTS IN THE UK

Cleaning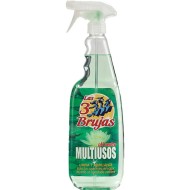 If you are looking to buy cleaning products online then look no further. At Lemon Fresh UK we stock a wide range of cleaning products suitable for all types of purpose. The cleaning products we stock in the UK are directly from Spain and are some of Spain's finest cleaning products. Infused with amazing fragrances, these cleaning products not only work extremely well, but leave a fragrance which is unique and compelling. Shop our fabulous range of cleaning products now.
EXPRESS 2-3 DAY DELIVERY (MON-FRI) ONLY £5.99.
Orders placed before 11am (Monday - Friday) will be dispatched the same day. If ordering after 11am, the order will be dispatched the next working day.
---