YOUR NUMBER ONE CHOICE FOR SPANISH CLEANING PRODUCTS IN THE UK
48 HOUR DELIVERY (MON - FRI) AS STANDARD FOR ONLY £4.95!
Gotas Frescas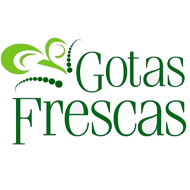 If you are looking for Gotas Frescas online then look no further. At Lemon Fresh UK we stock a range of Gotas Frescas in the UK, imported directly from Spain. Shop our Gotas Frescas range now.
EXPRESS 48 HOUR DELIVERY AS STANDARD (MON-FRI) ONLY £4.95.

---
Showing 1 to 4 of 4 (1 Pages)
NOW ACCEPTING NEW APPLICATIONS FOR TRADE CUSTOMERS. CLICK HERE FOR OUR WHOLESALE DEPARTMENT.