YOUR HOME FOR GENUINE SPANISH CLEANING PRODUCTS IN THE UK

Ambar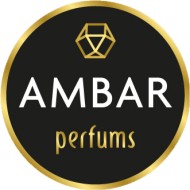 Ambar is a brand in Spain known for having exceptionally high quality products with 0% alcohol content and using natural extracts of products formulated for exclusive aromas and the characteristics of aromatherapy.
Ambar perfumes are made up with over 15 years extensive knowledge and experience in the perfumery industry in Spain and are not simply designed to smell great with a long duration, but are also designed to look modern and add to your home looking amazing in the process.
Ambar air fresheners also have odour-neutralising properties allowing you to enjoy pleasant aromas in the different areas of your home as well as your vehicle.
Lemon Fresh UK Ltd are excited and proud to be able to stock such a reputable and loved Spanish brand here in the UK.
EXPRESS 2-3 DAY DELIVERY (MON-FRI) ONLY £5.99.
Orders placed before 11am (Monday - Friday) will be dispatched the same day. If ordering after 11am, the order will be dispatched the next working day.
---
Showing 1 to 34 of 34 (1 Pages)