YOUR HOME FOR GENUINE SPANISH CLEANING PRODUCTS IN THE UK

Incense Sticks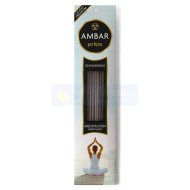 Are you looking for incense sticks? Incense sticks are fantastic for winding down after a long day, or whilst doing yoga or a meditation routine. The scents will infuse your home whilst enchanting your mind, body and soul with the gorgeous aromas.
At Lemon Fresh UK Ltd we stock a wide range of incense sticks imported directly from Spain. Our incense sticks are of the highest quality and we believe are exceptional value for money. Shop our incense sticks range today.
---
There are no products to list in this category.