YOUR HOME FOR GENUINE SPANISH CLEANING PRODUCTS IN THE UK

Las Dos Rosas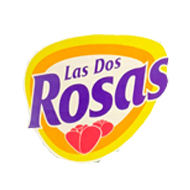 Las Dos Rosas (The Two Roses) is a popular quality Spanish brand which manufactures a wide range of toiletry and cleaning items. Their products are known for their fantastic quality, whilst also holding familiar fragrances which are both unique to their brand as well as being long lasting.
EXPRESS 48 HOUR DELIVERY AS STANDARD (MON-FRI) ONLY £4.95.

---
Showing 1 to 22 of 22 (1 Pages)
NOW ACCEPTING NEW APPLICATIONS FOR TRADE CUSTOMERS. CLICK HERE FOR OUR WHOLESALE DEPARTMENT.