YOUR HOME FOR GENUINE SPANISH CLEANING PRODUCTS IN THE UK

Disiclin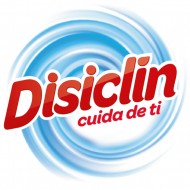 Since 1992 Disiclin have become a known brand across Northern Spain as well as the Canary Islands for cleaning products. Their unique branding of products, combined with exceptional high quality has pioneered Disiclin to become adopted as a major player within the Spanish cleaning products industry. Originally starting with just detergents, they have expanded their catalogue over years to create other products, such as unique floor and multi surface cleaners which are rich with beautiful fragrances and aromas which last for hours.
EXPRESS 2-3 DAY DELIVERY (MON-FRI) ONLY £5.99.
Orders placed before 11am (Monday - Friday) will be dispatched the same day. If ordering after 11am, the order will be dispatched the next working day.
---
Showing 1 to 46 of 46 (1 Pages)